Size:
Silicone mold airfryer 20*18*4.5cm/16*14.5*4.5cm/14.5*12.5*4.5cm
Features:
1. Multifunctional: This pot can not only put chips, fried chicken, cakes, oil strainer, but also can be used as a fruit basket. It can be used as a plate for cooked food.
2. High temperature resistance: Heat resistant up to 446°F. Avoid parchment or potentially toxic substances (like PFOA, PFAS, or heavy metals) shed from the degradable basket coating
3. This product can be used on both sides and fits all pans under 6.5 inches
4. The flexible material is also great for use as a tripod or cooling pad for setting up hot pots or plates for cooling.
5.Cleaning method: Please wash with detergent after soaking in warm water/hot water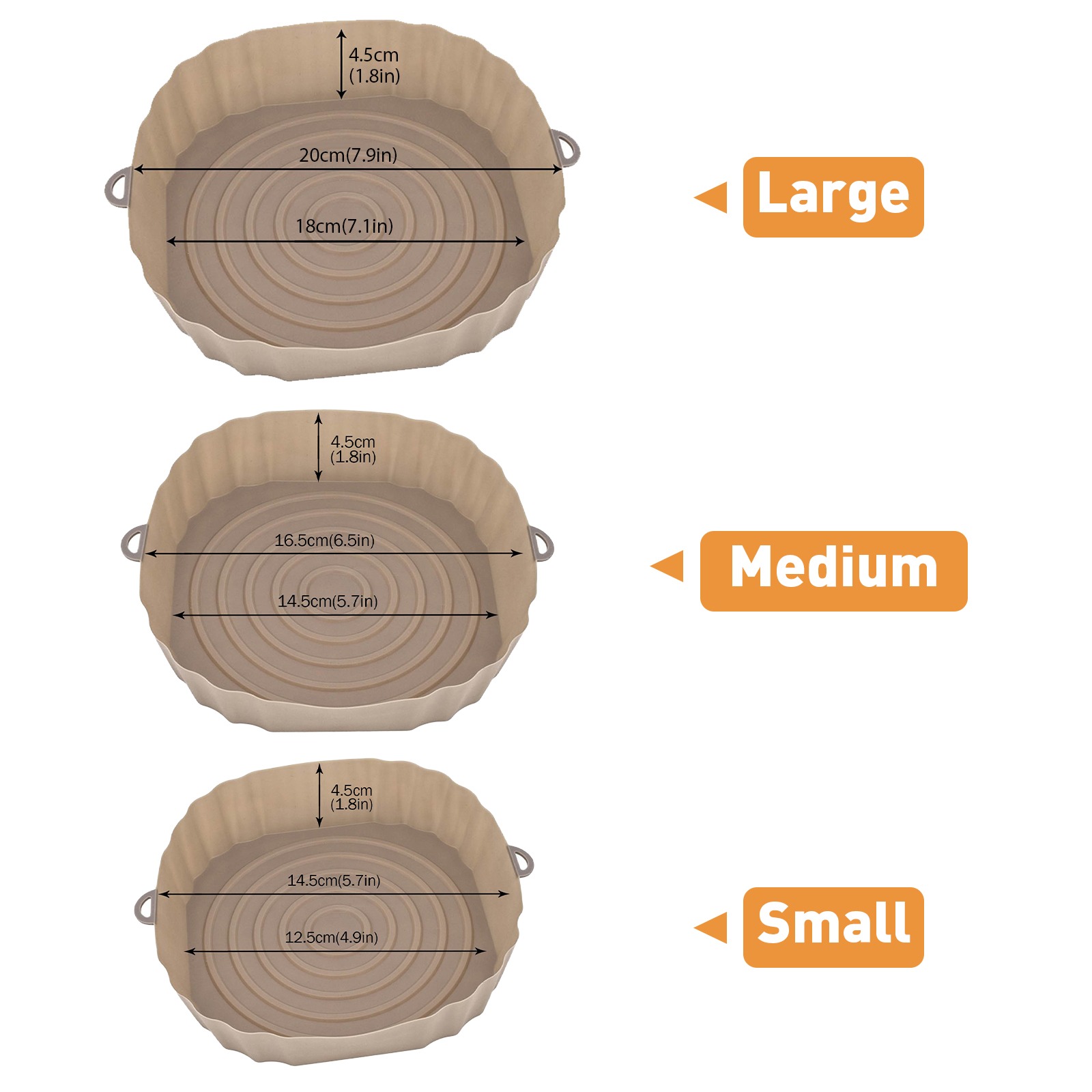 window.adminAccountId=247344569;